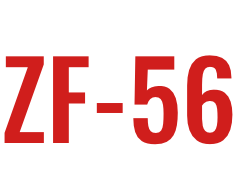 Zenith Firearms stands as a premier expert in the field of roller-delayed firearms, setting the standard for precision engineering and innovative design. With a rich heritage of craftsmanship and a commitment to excellence, Zenith Firearms is proud to introduce the ZF-56.
THE FUTURE OF ROLLER DELAYED FIREARMS
Bolt assembly has a roller delayed blowback operation that allows for less recoil and more reliability.
Features a last round bolt hold open system.
Trigger grip and magazine are AR compatible.
• 5.56 (will also be available in 9mm, 10mm, 300 Blackout and 7.62)
• Roller Delayed Blowback
• Cold hammer forged, fluted 6 groove 1/7″ right hand twist, hard chrome plating or nitrated.
• Mlok (free floating) heatshield, Full length picatinny rail
• 30 round (Takes all AR magazines)
THE FUTURE
OF ROLLER
DELAYED
FIREARMS